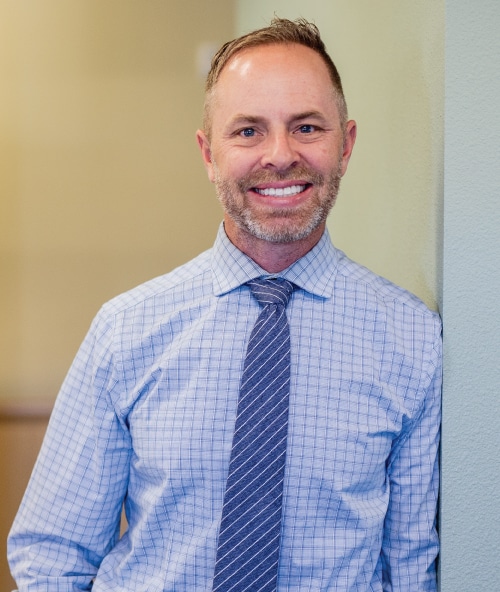 LANCE Q. BRUNTZ, DMD, MSD
Orthodontist
I'm fortunate to be in a profession that transforms lives on a daily basis! Having a great smile is important to many people. It instills self-confidence, promotes personal pride, enhances overall health, and is many times the first thing people notice when they meet you.
EDUCATION
BA, University of Nevada, Reno
DMD, Oregon Health Science University in Portland
MSD, Case Western Reserve University in Cleveland, Ohio
EXPERIENCE
I am a Top 1% Provider of Invisalign in the nation! This is a very prestigious distinction given to the most experienced and knowledgeable users of Invisalign. It has taken many years of training, study clubs, and continuing education, but now I am very comfortable treating almost any type of patient using this remarkable technology.
DANIEL K. WALTON, DDS, MS
Orthodontist
It's great being able to interact with my patients every day. I love seeing the positive changes that take place and the confidence they gain as I help create the smile they've always wanted.
EDUCATION
BA, Brigham Young University
DDS, University of California San Francisco
MSD, The Ohio State University
EXPERIENCE
The orthodontic field is continually changing, and new technologies provide new and better methods for improving peoples' smiles. At Orthodontic Partners, we are committed to being leaders in these technologies and techniques. We regularly attend continuing education courses that reinforce fundamental orthodontic principles and keep us abreast of new emerging technologies.